Data Recovery Prices
Recovery Force® provides a free data recovery assessment for those who agree to pay the minimum price for their case if we are able to recover their data within our minor data recovery service level.
Data Recovery for as low as

$350 CAD
Barb Hacker
"The amount I paid was 1/4 of the price previously quoted by other companies. I was extremely satisfied with your work. I have retrieved all of my irreplaceable photos of my children spanning over 4 years. Thank you so much."
Outstanding Service!!
Fast- Friendly- Professional !!! What more could you ask for - Oh and at a very fair price!!! Anne was great to deal with and all my data was recovery and back to me in 48 hours- I'm very satisfied and will certainly spread the word - Thank you again.
Kris Bailey
"I had a very difficult problem where my hard drive had lost all my files. As it turned out my back-up files were also corrupted. Recovery Force recovered over 95% of all the files. Most importantly they helped us in the reconfiguration and the most appropriate way to back up the files. I would absolutely recommend Recovery Force should you run into problems with hard drive."
About Recovery Force®
Recovery Force® Inc is a full service data recovery lab situated in Guelph Ontario and has been in the field of data recovery for over 10 years. Data recovery is our core focus and has allowed us to be a leader in data recovery across North America.  Losing your personal data can be an emotional experience and losing your business data can be the end of your company.  Recovery Force® recovers photos, documents and accounting files quickly and at an affordable price.  At Recovery Force®, we pride ourselves on our customer focus, where your privacy and security are at the forefront of our recovery services.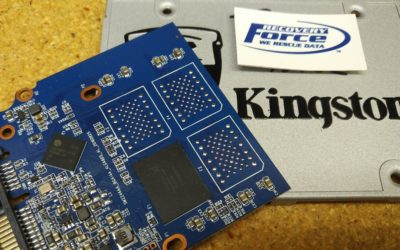 With the decline in price and incline in capacity, we are starting to see more and more solid state drives (SSDs) being used instead of the traditional hard disk drive (HDD).  In most cases, this isn't a bad thing as SSDs offer significantly faster performance,...