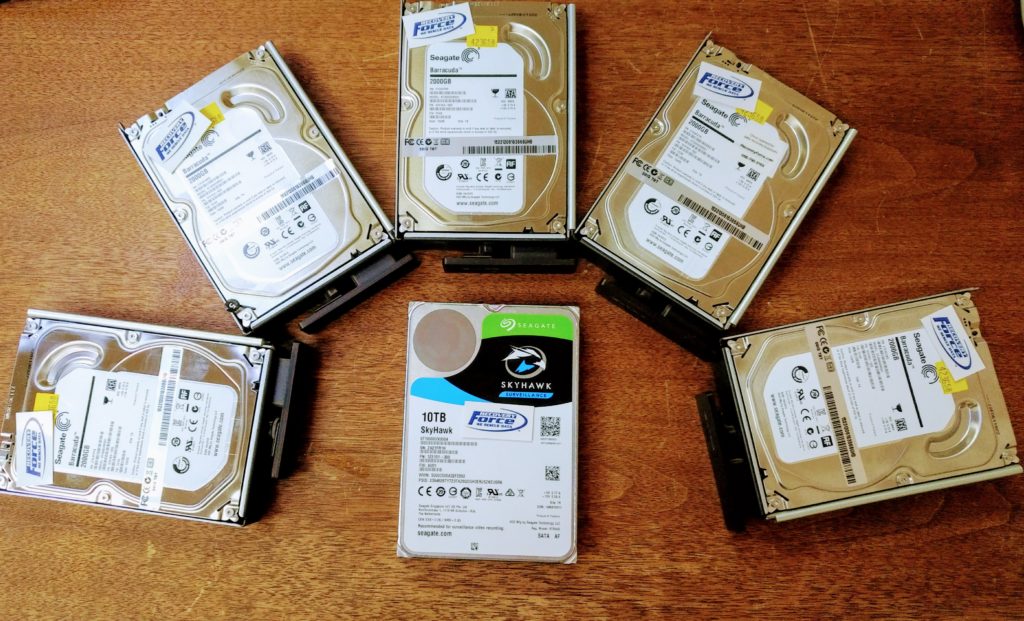 After being quoted over $7000 by two different data recovery labs, a new client recently brought in his Lacie 5Big Thunderbolt 10TB RAID 0 which contained five 2TB Seagate DM (ST2000DM001) hard drives, of which 1 drive was not detecting at all and another had bad sectors.  Although the recovery wasn't quite as simple as we had hoped (one drive had failed heads), the cost for us to recover it was still less than half that which was quoted by the other labs.
We were able to clone all the drives with a combined total number of unread able sectors less than a few thousand.  That seems like a lot, but when you consider that each of the five 2TB drives has about 4 billion sectors which makes for around 20 billion sectors in total, the few thousand sectors are virtually insignificant.  The Apple HFS+ file system was recovered 100% in tact, allowing us to destripe the data from the five hard drives to a new single 10TB hard drive which the client can simply plug into his computer and continue accessing his files like nothing ever happened.
If you are looking for Lacie 5Big RAID data recovery services from a lab that is both fast and affordable, Recovery Force is the lab for you.  Give us a call at 866-750-3169 to find out how we can be of assistance.